About Us
Our Values:  At Girls Place, we believe that all girls should be inspired, challenged and nurtured to become their very best.
Our Vision: Girls Place girls become independent women who embrace diversity, express their ideas, rise above obstacles, enhance their communities, and lead those around them.
Our Mission:  At Girls Place, we empower girls to grow courageous, strong and self sufficient. We inspire our girls to celebrate themselves—their minds, their hearts, and their physical well being.
To me, LOVE means…being sweet.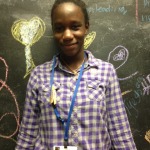 Color:  Red
Food:  Grilled Cheese
Subject:  Math
Describes Me:  Cheerful
Favorite thing about GP:  I see friends and the counselors are nice.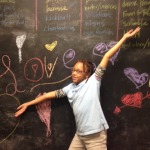 I show love by respecting others.  When I respect others it makes me love myself.  I give love by comforting others when they are down and feel lonely.  I aslo show love by putting on my positive pants and putting others before myuself.  Love is not the most precoius thing, but it will help you get through life.  I will also push all those nasty, negative obstacles on your life.  Love is our word of the month but it is also our word of life.  YOu can show love even if you don't know it at all.  When love is put in your life that means you are special.  You show love and so does Girls Place too!  Bye!  -Briyana, 5th grade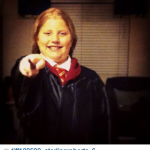 I show love by having respect to others, giving responsive attitude, and showing positive attitude.  My plan is to give hope and show love.  Many people need it for what has happened.  Letting this happen will change the world.  Give the change due to the researching that I have done, my mission is that can decrease fighting with hands or weapons population.  My settlement will stand like Martin Luther King, Jr.  Stopping racism is the best goal for me.  Though I might not get it all the way through the world, I want to be free from the mean lies and bullying.  To speak out of Michael Jackson's "Man in the Mirror" …  "I'm gonna make a change for once in my life.  It's gonna be real good, gonna make a difference, gonna make it right."  I give my heart in many ways.  Happy Black History Month.
Girls Place Flowers:  The Official Leadership Team of Girls Place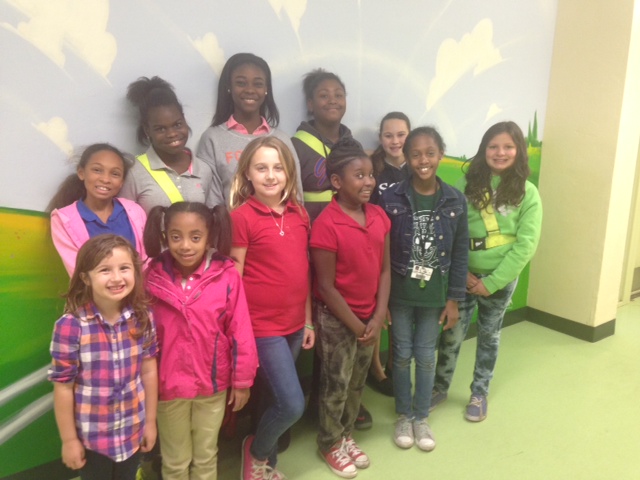 Pictured:  Bottom from left:  Bella, Cierra, Katy, Fantasia, and Lily
Top from left:  Ashleigh, Dymetria, Bri'Yonna, Alyssa, and Charis
Not pictured:  Aja
Hours:
Office Hours: Monday through Friday, 11:00am – 6:00pm (payments can be made during this time frame only)
Summer Day Camp Hours: 7:30am – 6:00pm
School Day Hours: School Dismissal – 6:00pm
Holiday Hours: 7:30am – 6:00pm