Staff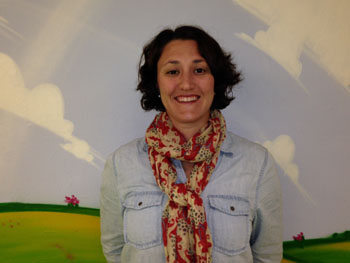 Janna Magette  (Janna@girlsplace.net)
Executive Director
Janna Magette became only the second Executive Director in Girls Place history in October 2013.  Janna's background includes 11 years in collegiate athletics with the last 6 being on the University of Florida's Women's Basketball Staff as the Director of Basketball Operations.  Janna played basketball at Davidson College and obtained a B.A. in Religion in 2002.  She received her Masters in Sport Management from the UF in 2010.  Currently, Janna is working on her Ph.D. in Leadership Development at UF.
Girls Place is the First Place…I want to go EVERYDAY!  It is the place where the girls of Gainesville are engaged, enriched, encouraged, and empowered to be their fullest individual.
One thing you would be surprised to know about Janna is that she reads magazines backwards.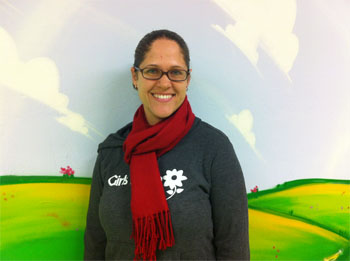 Christi Arrington (Christi@girlsplace.net)
Program Director
Christi Arrington has been the Program Director at Girls Place since 2002. She is directly responsible for the success of the After School and Summer Day Camp programs, as well as any specialty classes that are offered at Girls Place. Christi has developed multiple partnerships around the community to bring in programs for the After School and Summer Day Camp that have greatly contributed to their success.  Christi is originally from Gainesville and attended Gainesville High School.  She earned both her B.S. and Masters in Exercise and Sport Sciences from the University of Florida.   Christi also brings experience from AmeriCorps and the Women's Sports Foundation.
Girls Place is the First Place…for your child because we are an extension of your family.  Together, we provide safety, a sense of belonging, support, and encouragement for all girls.  We allow your child to be herself and challenge her to learn and grow in a nurturing and fun environment.
One thing you would be surprised to know about Christi is that she played saxophone for 7 years.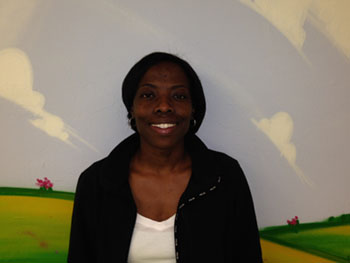 Courtenay Etheredge (Courtenay@girlsplace.net)
Operations Manager
Courtenay Etheredge joined the Girls Place team in January 2014.  Courtenay brings years of unique experience to the staff.  She has served as Santa Fe's assistant women's basketball coach the last 4 seasons and also worked as a Financial Aide Specialist at Santa Fe.  Courtenay played basketball at Francis Marion University where she received her B.A. in Business Administration in 2006.
Girls Place is the First Place… for young girls to gain an experience of a lifetime. It is an environment that is staffed by caring people, who will help instill positive attributes about education and help build esteem for each child to grow into positive and influential people.
One thing you would be surprised to know about Courtenay is that she does not like her food to mix when she is eating a meal.
Kristin Lange (Kristin@girlsplace.net)
Athletic Director
Food:  Fajitas
Color: Baby Blue
Movie:  Love and Basketball
Girls Place is the First Place…that comes to mind when I think of an outstanding place for girls to become better athletes and be a kid!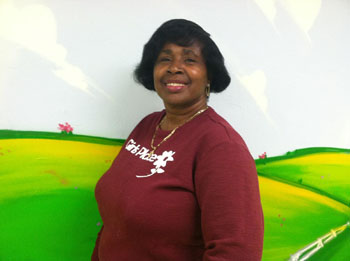 Patricia Simmons
Program Assistant
Patricia Simmons has been at Girls Place for over 20 years and is a jack of all trades. Everyone involved with our organization knows that Mrs. Pat is always there with advice, a shoulder to lean on, or a good "talking to" when necessary.
Girls Place is the First Place…I love to come to.  A place I recommend as a parent and to parents.  I love working with my co-workers and the girls.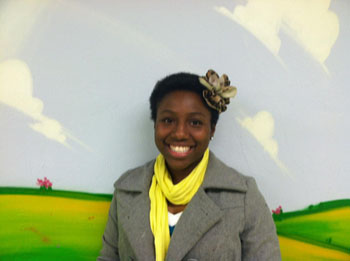 Kristina Fletcher (Kristina@girlsplace.net)
Front Desk Operator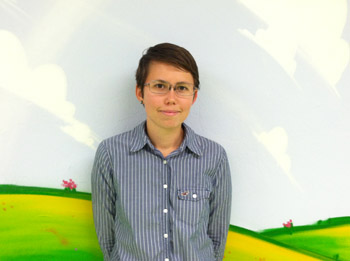 Kristen Stone
ACHIEVE Coordinator
Food:  Grilled Cheese
Color: Purple
Movie:  Little Miss Sunshine
RECREATIONAL AIDES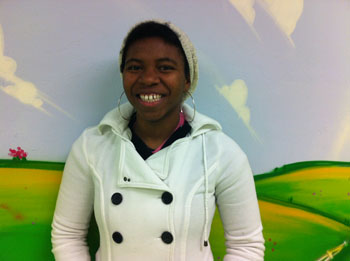 Tasharra Brown's Favorites
Food:  Hispanic Foods
Color:  Green
Movie:  Titanic
Girls Place is the First Place…I would recommend to a parent that is searching for a program that would help their daughter to build character, have good manners, and to come into her own as a confident young lady.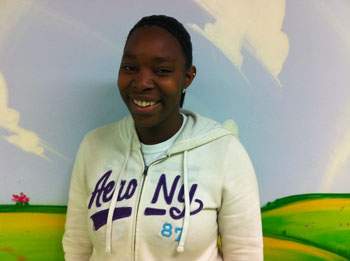 Ebonyi Bey Sanford's Favorites
Food:  Cheeseburger and Fries
Color:  Don't have one
Movie:  Aladdin
Girls Place is the First Place…I ever worked.  The staff and children are fantastic!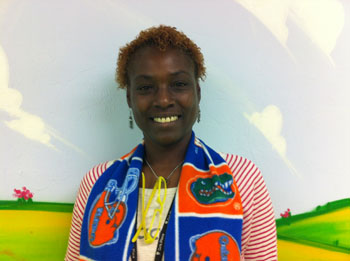 Charlett Wilson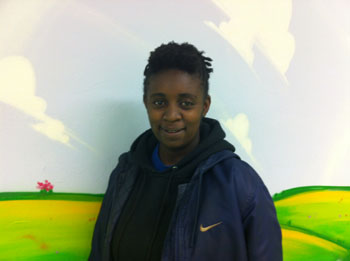 Tyeshea Thomas' Favorites
Food:  Collard Greens
Color:  Black and Blue
Movie:  Ride Along
Girls Place is the First Place…for the girls to grow and learn how to respect each other.  It's also for the girls to learn and have fun at the same time.  We want them to learn how to have confidence and be independent.