Raise the Roof!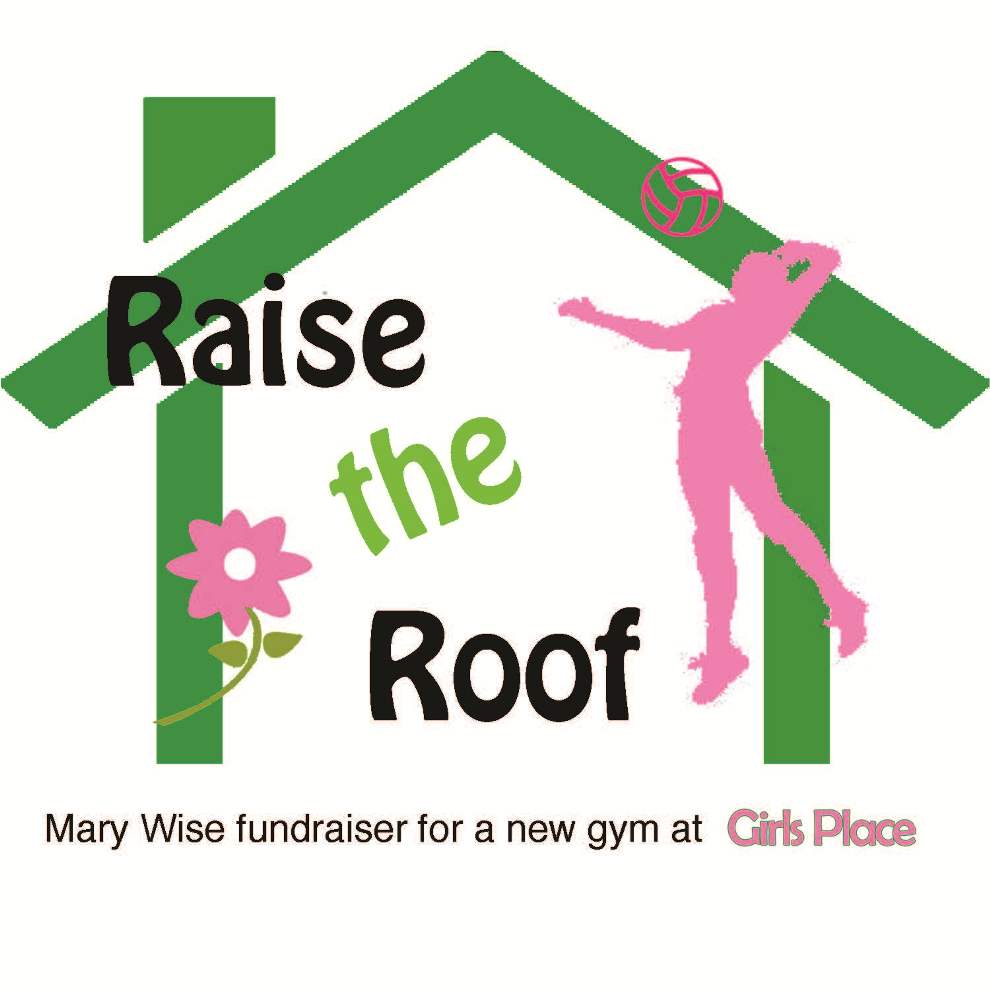 Girls Place needs a new gymnasium… and you can help!!
The Background
Sadly, we've outgrown our current space and NEED to upgrade! At Girls Place we strive to offer a wide variety of athletic opportunities to ALL of our participants, regardless of skill level. This past spring we had 85 girls on our spring volleyball wait list. We were  proud of ourselves for finding a spot for each player who wanted to play, by expanding our league to 27 teams. If this demand continues, it will be hard to accommodate any additional players in the future.
That's where you come in! We're fortunate to team up with UF Women's Volleyball Coach Mary Wise and other local businesses as they help us raise funds to get the ball rolling on our latest project: a new gym on Girls Place property!
The Events
Save The Sets… Walk for a new gym!

Hosted by the Florida Leadership Academy at the University of Florida , Save The Sets… Walk for a new gym, will be held right behind the Girls Place Gym at the track at Kiwanis Challenge Park on Sunday November 18th at 12pm. Participants will be asked to have sponsors support them per lap they complete (50 lap cap… or make a flat donation) for the day of the event. Check back this week for more information!
Volley-thon
Hosted by two Girls Place volleyball alumna in the Buchholz DECA program, the 2012 Volley-thon will be held at the Girls Place Gym on Saturday, December 1st from 8am-8pm. We will be welcoming teams of 8 people in the following categories:
5-7TH grades (Girls Only)
8-9th grades (Girls Only)
10-12th grades (Co-Ed teams allowed)
Adult (Co-Ed teams allowed)
Registration costs $210 per team (minimum of 6 players, maximum of 8). Registration forms can be found by clicking here.   All paying participants will recieve a free tournament shirt and will play a minimum of 3 games!

A MANDATORY team captain meeting will be held on Tuesday, November 27th at 7pm in the Girls Place kitchen area.
Register soon! We will be closing registration on November 21st to create game schedules for our registered teams!
Check out the spotlight  on WCJB TV 20 news about our kickoff fundraiser in May! Click here to watch the video!
A special thanks to our sponsors!